7 Field Company 1918-1919 War Diary Page Two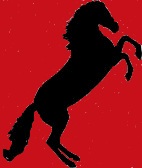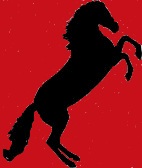 7 November: The company marched to Noyelles.
8 November: Marched to Monceau St Waast. It was night when we got there and received an order from the C.R.E. to reconnoitre and report on a crossroads somewhere ahead where a crater had been blown. I set out in the dark on a long ride, armed with an electric torch and a measuring tape. Having measured the crater and ascertamed the damage, I got back to Monceau in .the small hours.
.At Sassegnies there was a pontoon bndge someone had put over the river. The poor fellows thought that if they double-decked the roadway, it would make the bndge passable for 60-pounders. Of course the first one that went over went through, and its nose was sticking up sadly out of the water. I believe some men were drowned too.
Life is very exhausting at the rate we are going now, though I am enjoying it. The worst of moving warfare is that one has to do a long march every day, and the fighting and working are thrown in on top as extras! But the Boche has gone so far and so fast this time, that we have completely lost touch with him. We have such enormous long road communications behind us that we are held up for supplies and we just cannot keep up with him.
9 November: We marched from Monceu to St Remy Chaussee -St Aubin -Mt Dourlers -La Savate and to billets in Sars Poteries.
The first troops to enter Sars Poteries, accompanied by our ·advanced billeting party, had a tremendous reception.
Rimbod went with our billeting party, and was the first man in French uniform they had seen. He was kissed by every woman in the town! Everybody here is hugely enthusiastic . People constantly stop us to present flowers, or to compel us to come in and drink coffee.
The division seems to have completely reached the end of its tether, as far as supplies are concerned. Most of the artillery Divisional Ammunition Column has been put on to bringing up rations instead of shells.
There is now a great scheme for forming a single brigade to carry on the pursuit, and to put all the divisional transport including the D. A. C. at their disposal for supplies. I am to command the Royal Engineers with this column of pursuit, with the massed bridging equipment of all three field companies.
We shall accompany the advanced guard, of course, and it should be quite exciting, if only we can overtake Br'er Boche. I always have looked forward to a chance to bring my pontoons into action at a gallop and slap down a bridge under enemy fire! .
The infantry are having a hard time marching, and so are our own sappers, who have to work as well.

Notice taken from 7th Field Company Orders dated 9th November.

On the present muddy roads, all mounted ranks should take great care to avoid as much as possible splashing or hustling dismounted troops and civilians on foot.
Mounted men should not trot past troops, but make their horses walk quietly. ·
Signed J. B. Glubb,
Captain R. E.
11 November - 5 December: Alas, the war is over, at the moment when it was beginning to be exciting and enjoyable, after all these years. At first we got orders to rub up, inspect boots and clothing and get ready, with a view to a triumphal march into Germany. But soon that hope was destroyed also.

Notice in 7th Field Company Daily Orders.

In a recent official statement, the following numbers of prisoners captured since 1January, 1918, were given.
Captured by the British Army200,000
Captured by the French140,000
Captured by the Americans 50,000
Captured by the Belgians 50,000

J. B. Glubb
Captain R. E.
Map 24 The Last Battle

4 November: 50th Division attacks on the line Robersart to Fontaine-au-Bois
5 November: Enemy disappeared. Company marched Fontaine-au-Bois--Carrefour de L'Hermitage--Hachette
6 November: Repaired demolished bridge at Noyelles
7 November: Company marched Hachette to Noyelles
8 November: Marched Noyelles--Monceau St Waast
9 November: Marched Monceau St Waast--St Remy Chausee--St Aubin--Douriers--La Savate--Sars Poteriers
11 November: End of the war
5 December: Marched Semousies--Taisnieres
20 December: Marched Taisnieres--Herbignies
20 December 1918- 20 February 1919: in Herbignies
21 February 1919 - 31 May 1919: Quesnoy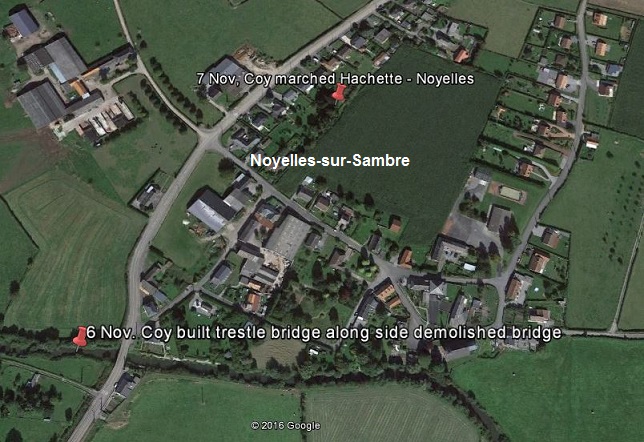 10 November: The brigade of pursuit scheme is still in the air. At Sars Poteries station, there was a large accumulation of German stores, vehicle parks and equipment. I found a whole stack of cavalry lances, complete with red and white pennants, and took one away as a souvenir. The Boche lances are hollow steel, ours are bamboo. There were also some British wagons marked with the 25th Divisional sign. These must have been captured by the Boche in their May offensive in the Reims sector, where the 25th was one of the divisions involved. There was also a park of German guns, with the words, ultima ratio regis - the king's last argument - cast in the metal above the breach.
The company is fairly comfortably installed in a big farm and barns, but the horses are out in the open on picket line in a field.
11 November: Bulk forage such as hay has been almost non­ existent lately, owing to difficulties of transport. This morning we visited a deserted farm nearby, where there was a loft full of hay which we commandeered. As I was standing below, watching the drivers throwing the hay out of the loft window , a mounted orderly rode up, and told us that the war was over. A dreadful blow! I was just beginning to enjoy it, and this will finish my dreams of the dashing column of pursuit. Raining as usual.


During this period, as the war was over, I paid a visit to Dad. He sent his car to fetch me. While with him, we did some sightseeing, and went to Lille, Courtrai, Ghent, Bruges and also to Zeebrugge. At the latter place, we were able to see very vividly how the British naval attack on the submarine base had taken place. It is almost incredible how our ships sailed straight into the port in the teeth of modern artillery and machine gun fire. The scrapes of the grappling hooks of Vindictive could be clearly seen on the parapet of the mole. The ships were still half visible, sunk in the mouth of the canal, to prevent the German submarines using it.
The towns which had been behind the Boche line all the war struck me as being perfectly luxurious. Ghent and Bruges were full of smart shops and well-dressed women. There were even chocolates and cakes and luxuries, which are absolutely unknown in England.
A very unfortunate incident occurred during our stay at Semousies, near Sars Poteries. C.Q.M.S. Church and his two storemen, Sappers Hamilton and Girdler, were sleeping in a cellar, which they used as a quartermaster's store. They had a lighted charcoal brazier. During the night, a bale of clothing near the brazier caught fire and charred slowly, producing a dense smoke. This the sentry eventually noticed and gave the alarm. When we broke in, they were all three unconscious. Girdler was lying on the floor half way to the door, having obviously come round and struggled to reach the door before collapsing. We gave them artificial respiration and everything we could think of, but all three died without regaining consciousness.
Poor Church had been out since August 1914, and died just after the armistice. He had his leave warrant in his pocket, and his wife was expecting him at Dover two days later. Instead she got a letter to say he was dead.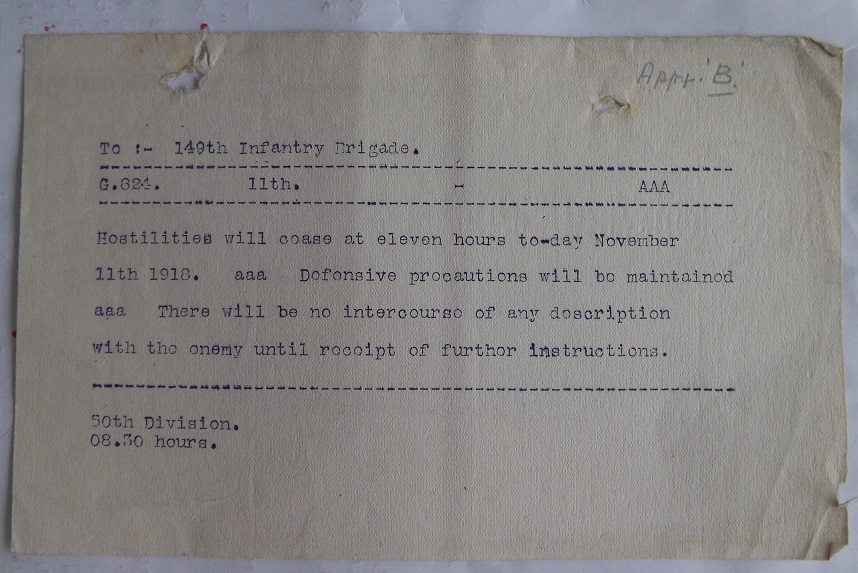 Right: Instructions from 50th Division
to 149th Inf Bde, 11 November 1918
Semousies

1-4 December 1918: Training and educational schemes. Fire in billet night 2/3, 3 O.R. killed, as shown on attached.
5 December 1918: Coy moved by march route to Taisnieres.
6-19 December 1918: Advance party to Orsinval on 16th. Training and educational classes. Advance party to Herbignies on 19th.
20 December 1918: Moved by march route to Herbignies - Villereau.
21-31 December 1918: Training and educational classes. 1 Officer and 43 O.R.s to Le Quesnoy on 23 Dec to repair roofs and billets of 149th Inf Bde. 6 O.R.s to Frasnoy on 27th to repair Mairie. Dec 21st commenced work with RA working party on demolished culvert near Gummegnies. Dec 29th 2 officers and 34 O.R.s, 5th R.I.R arrived at Gommegnies to work on demolished culvert.

5 December: Marched back from Semousies to Taisnieres.

20 December: Marched from Taisnieres to Herbignies, through the Foret de Mormal. The company is billeted in the village of Herbignies, which is undamaged by war. I have a room in the house of the Desmarets family, which is just inside the forest. Monsieur Desmarets is a forester, employed as such in the Foret de Mormal. Their cottage consists of the usual large kitchen and living room, with the stove in the centre. Several small bedrooms open out from the living room, of which I occupy one.

30 December: I have almost become a member of the Desmarets family, which consists of Monsieur and Madame and of two daughters, Gertrude and Gysele. We all spend the long winter evenings sitting round the stove in their parlour. The tell me stories of the long years they spent under German occupation.
Gertrude is a school teacher at the school in the next village, and has to walk several miles, there and back, to her work. Once or twice I drove her over in the mess cart and fetched her back from school. She is very serious and I think must have suffered.
The war really seems to be over this time. We have already received a circular on the subject of the demobilization of horses.
The Armistice and after - 11 November to 31 December 1918. By Capt H.A. Baker MC

The 11th of November found the 7th Company quartered at Semousies busily restoring communications in that neighbourhood, on that and succeeding days. Work was cancelled for the 12th November and 7 Company attended a ceremonial parade for medal presentations held by the G.O.C. 5Oth Division. The Company remained at Semousies until the 6th December, when it marched to Taisnieres and on the 20th to Herbignies, and remained there till the end of the year. During this time it continued to be employed on communications, improvements to billets, water supply, recreational training and education classes. Demobilization commenced with that of men with ''key trades'', (miners, etc). Owing to a deplorable accident caused by fire, the deaths occurred on the 3rd December of T./C.Q.M.S., J.G. Church M.S.M. (who had served in the field with the Mounted Section throughout the war), Sapper S. Hamilton, Sapper A. Girdler. Space has not permitted much mention of the Mounted Section, but this record would be incomplete without referring to the very valuable work done by them throughout the war. Under Serjeants Armstrong, Church and Orchard, the Section never once failed to produce the goods, often under strenuous circumstances, the difficulties of which, are not always fully realised by the dismounted sections. Throughout the war the horses and general turnout were kept to a very high standard and always created a good impression on the march and at the occasional ''horse shows'' that were held during periods of rest.

Right: IWM photo titled:

The King's visit to the Fourth Army (50th, 46th, 1st, 2nd and 4th Divisions in the Maubeuge - Avesnes - Landrecies area). King George V with Major-General Henry Cholmondeley Jackson, the Commander of the 50th Division, inspecting the 149th Brigade...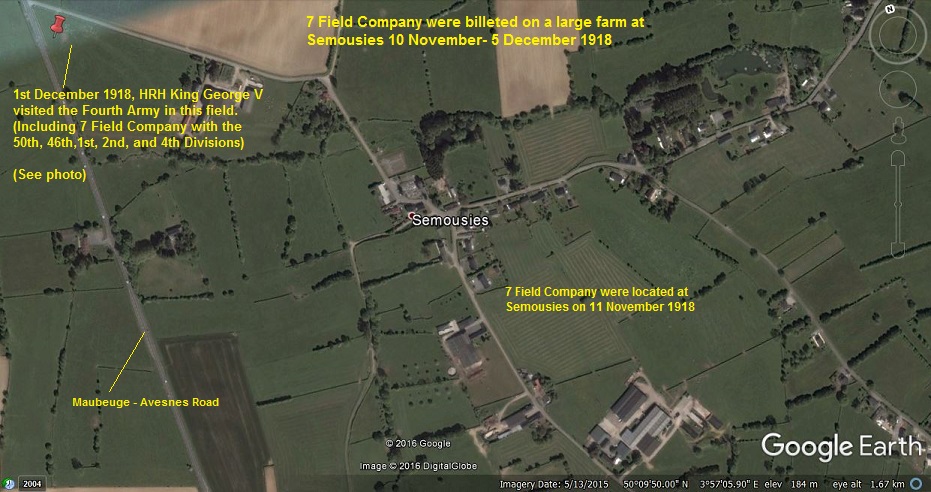 7 Field Company were on this parade and supported the
149th Brigade at this time, therefore they could be in this shot
IWM Photo of King's visited below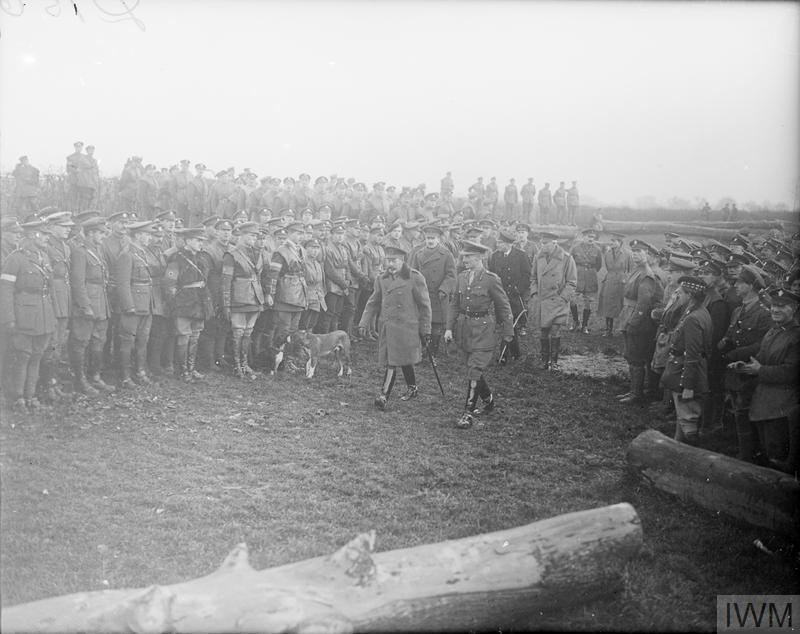 Army of occupation By Capt H.A. Baker MC.

The Company was finally reduced to cadre strength of 2 officers and 40 other ranks in May 1919. Early in 1920 it was decided to form a company to send to the Army of Occupation at Cologne and
the 7th Field Company was reformed in Chatham. Lieut H.A. Baker, M.C. who had served with the Company during the war, was appointed to form the Company. The only other member of the wartime Company was Driver ''Knobby'' Clark, who served throughout the war as O.C.'s batman. The Company proceeded to Cologne in April 1920, and was there, handed over to the command of
Bt. Major Wilson ,D.S.O., finally returning to Colchester to its old Division in 1929, when the Army of Occupation was withdrawn.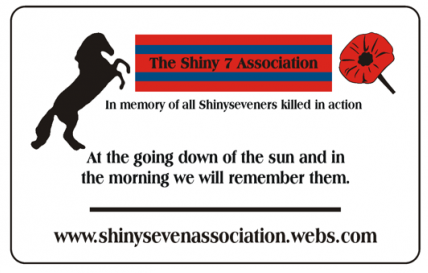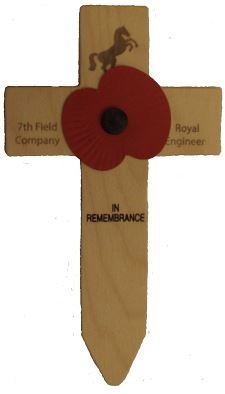 Company casualties, reinforcements, discharges and appointments for November 1918
Below: Company Returns for December 1918. Reversions and Appointments & Transfers to England for disposal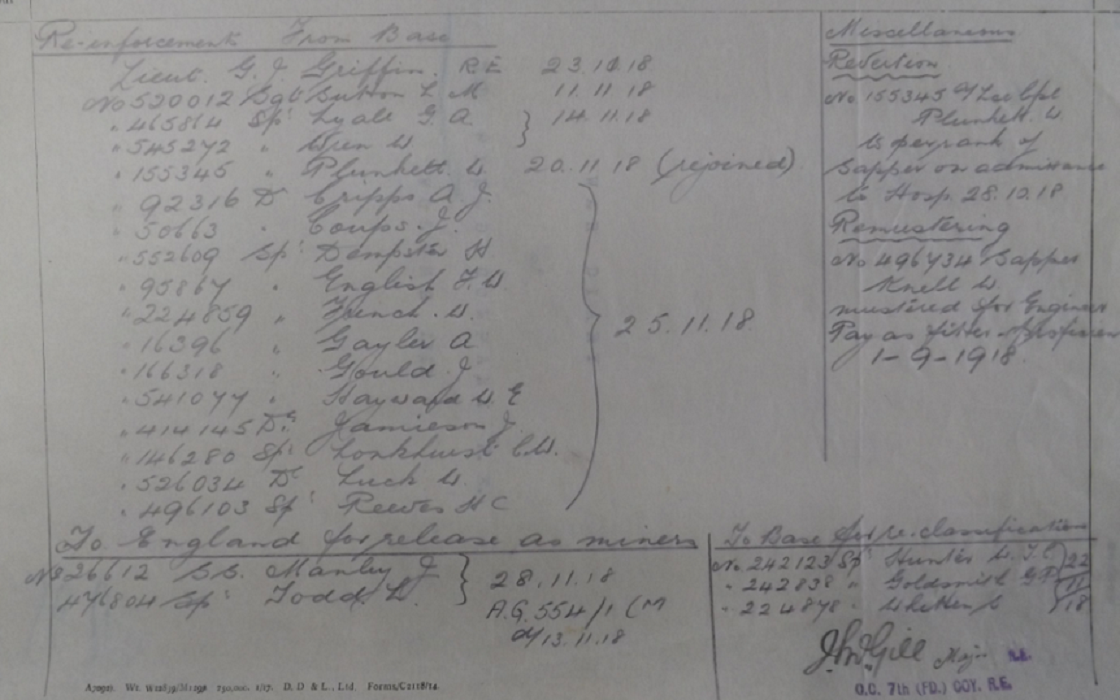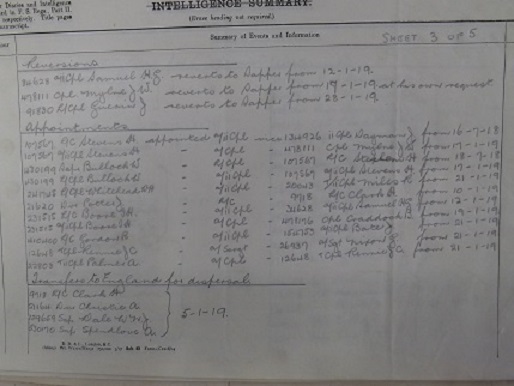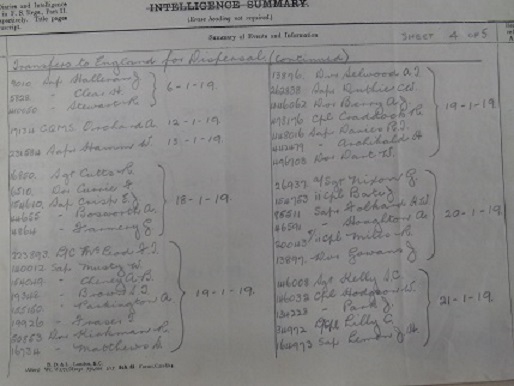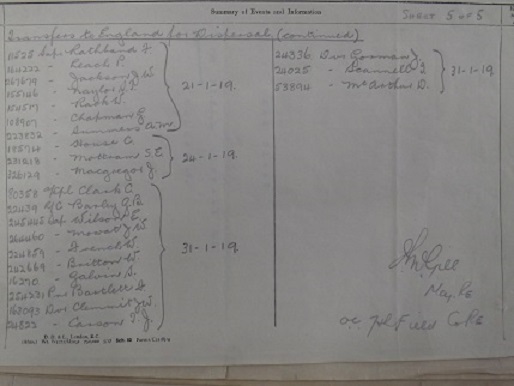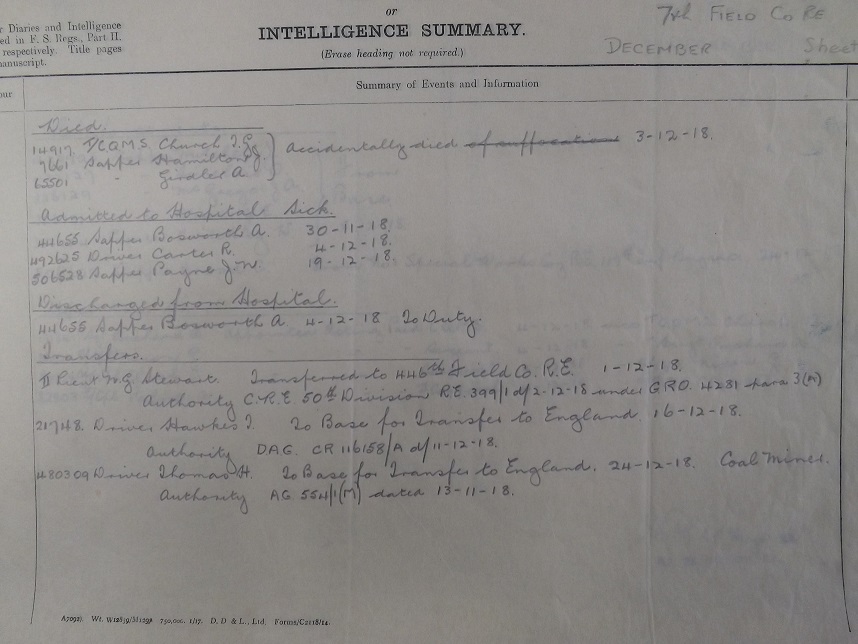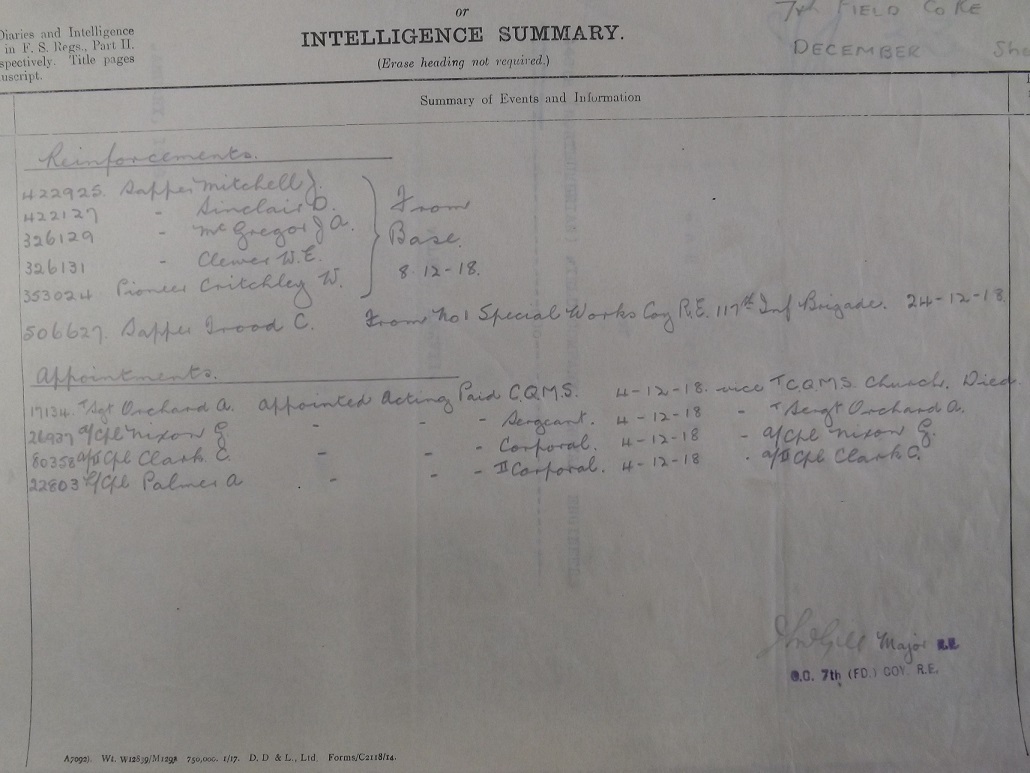 7 Field Company War Diary 1919

The Spanish Flu pandemic of 1918 to 1919 (from historic-uk.com)
By Ben Johnson

"I had a little bird
its name was Enza
I opened the window,
and in-flu-enza."
(1918 children's playground rhyme)

The 'Spanish Flu' pandemic of 1918 was one of the greatest medical disasters of the 20th century. This was a global pandemic, an airborne virus which affected every continent.
It was nicknamed 'Spanish flu' as the first reported cases were in Spain. As this was during World War 1, newspapers were censored (Germany, the United States, Britain and France all had media blackouts on news that might lower morale) so although there were influenza (flu) cases elsewhere, it was the Spanish cases that hit the headlines. One of the first casualties was the King of Spain.
Although not caused by World War I, it is thought that in the UK, the virus was spread by soldiers returning home from the trenches in northern France. Soldiers were becoming ill with what was known as 'la grippe', the symptoms of which were sore throats, headaches and a loss of appetite. Although highly infectious in the cramped, primitive conditions of the trenches, recovery was usually swift and doctors at first called it "three-day fever".
The outbreak hit the UK in a series of waves, with its peak at the end of WW1. Returning from Northern France at the end of the war, the troops travelled home by train. As they arrived at the railway stations, so the flu spread from the railway stations to the centre of the cities, then to the suburbs and out into the countryside. Not restricted to class, anyone could catch it. Prime Minister David Lloyd George contracted it but survived. Some other notable survivors included the cartoonist Walt Disney and Kaiser Willhelm II of Germany.
Young adults between 20 and 30 years old were particularly affected and the disease struck and progressed quickly in these cases. Onset was devastatingly quick. Those fine and healthy at breakfast could be dead by tea-time. Within hours of feeling the first symptoms of fatigue, fever and headache, some victims would rapidly develop pneumonia and start turning blue, signalling a shortage of oxygen. They would then struggle for air until they suffocated to death.
Hospitals were overwhelmed and even medical students were drafted in to help. Doctors and nurses worked to breaking point, although there was little they could do as there were no treatments for the flu and no antibiotics to treat the pneumonia.
During the pandemic of 1918/19, over 50 million people died worldwide and a quarter of the British population were affected. The death toll was 228,000 in Britain alone. Global mortality rate is not known, but is estimated to have been between 10% to 20% of those who were infected.
More people died of influenza in that single year than in the four years of the Black Death Bubonic Plague from 1347 to 1351.
By the end of pandemic, only one region in the entire world had not reported an outbreak: an isolated island called Marajo, located in Brazil's Amazon River Delta
Herbignies

1-31 January 1919: Demobilising and overhauling of stores and equipment. Parties attached to 149th Bde HQ, 3rd RF, 2nd RF, and 13th R.H. for repair of billets, and demolition of dud shells. Party at Gommegnies in charge of RE Dump.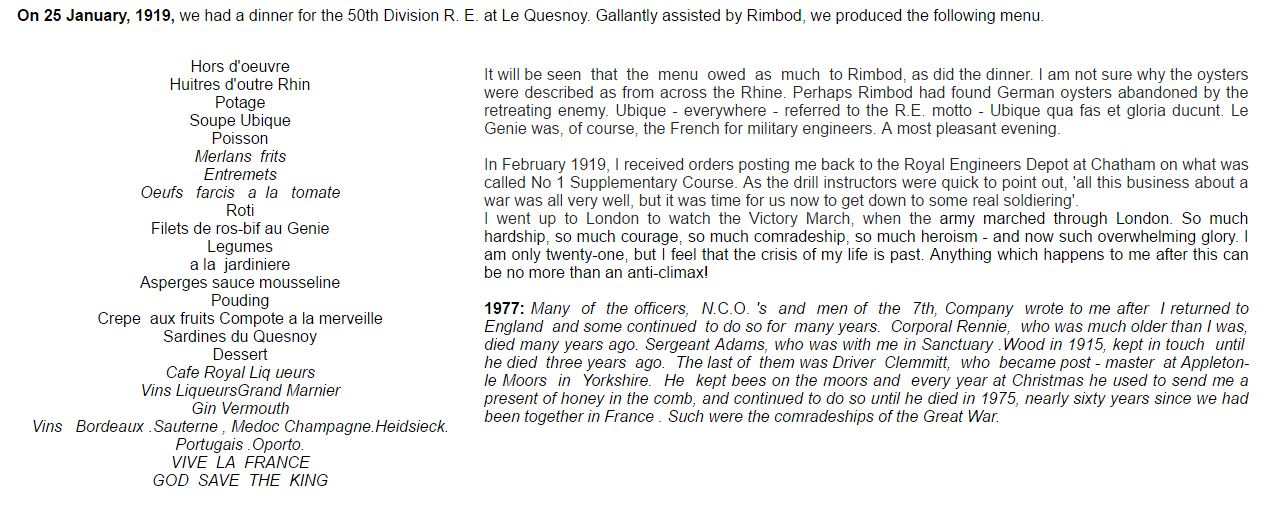 Herbignies

1-20 February 1919: Demobilizing, repair work at Le Quesnoy overhauling stores and equipment
21 February: Coy moved to Le Quesnoy by road.
22-28 February: At Le Quesnoy. Repair work on billets and recreational halls


Le Quesnoy

1-31 March 1919: Company situated in Le Quesnoy and employed upon general repair of billets in the town --- checking and controlling of mobilization stores and reduction to Cadre A of regular personnel and animals. Reduced to Cadre A at segments, men 18th day and as regards animals 25th day.
Capt M.H. King took over command of Company upon transfer of Major J McGill RE to the Rhine upon 18.3.19.


Le Quesnoy

1-30 April 1919: The Company engaged on works in Le Quesnoy, running electric lightening sets and providing guards over RE Dumps in the vicinity of Le Quesnoy
7 April: Lt, acting Capt King M.H. Transferred to 288th Army Troops Coy RE.
Lt S. Wilson RE from 447 Field Coy RE took over command of the Company.
22 April: Two copies of AFG1098 taken into use according to instructions in demob instructions France part 1


Le Quesnoy

1-31 May 1919: The Coy has been engaged upon works for the Division, such as running electric light sets and helping the infantry to make their billets comfortable.
On 13th May instructions were received to reduce the cadre to two officers and 40 O.Rs -- this allowed 9 O.Rs to be sent to UK for disposal. Stores have been received from ordenance to make up mobilization table of stores for the Coy, under demob. Instructions part 1 France.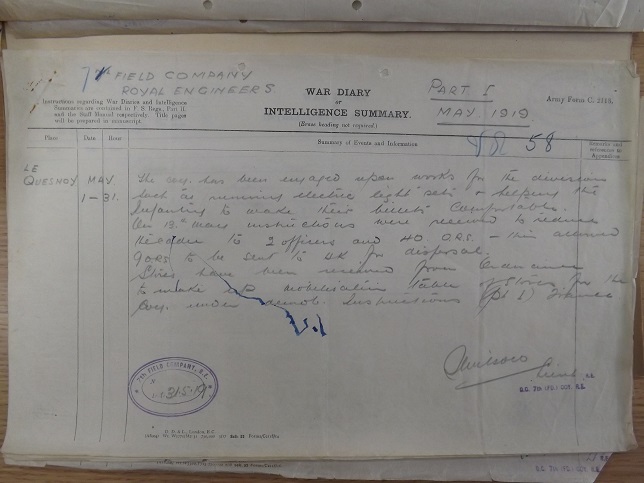 The last page of the Company WW1 War Diary 31.5.1919
Date Place Event

April 1920 Company re-formed at Chattenden
April 1920 Cologne as part of the British Army of the Rhine
Nov 1929 Return to UK, Colchester
7 Field Company's main movements in the 1920s: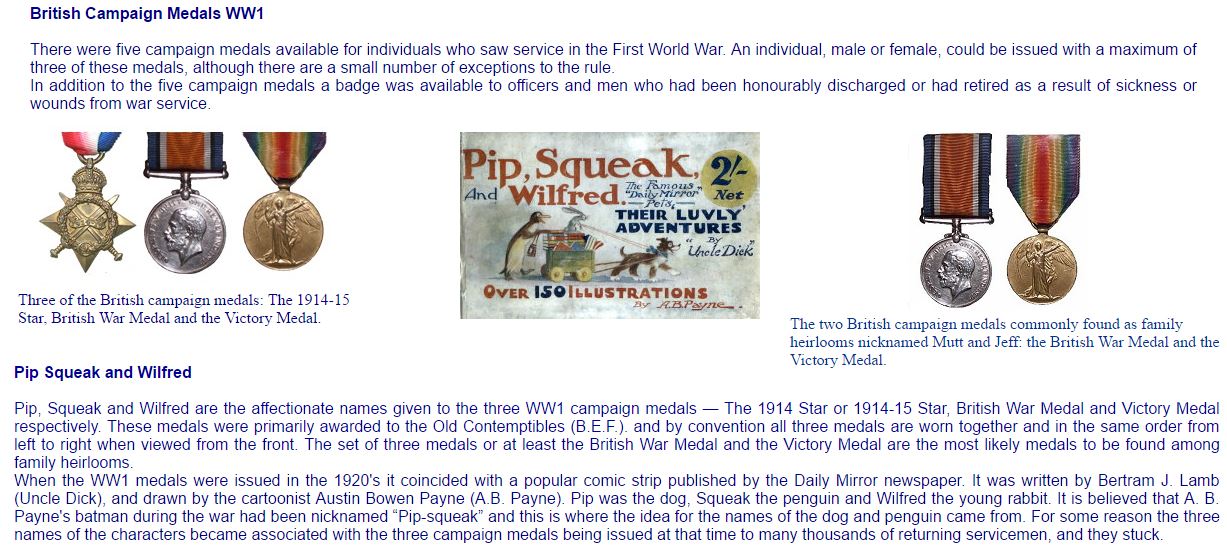 Demobilisation and discharge

Procedure
The process and timing of the demobilisation of a soldier after the war depended on his terms of service. Soldiers of the regular army who were still serving their normal period of colour service remained in the army until their years were done. Men who had volunteered or who were conscripted for war service generally followed the routine described below. Although pretty well everyone wanted to go home at once, it was simply not possible. Not only would it have been practically impossible to process all men in a short period of time but the British army still had commitments it had to fulfill, in Germany, North Russia and in the garrisons of Empire. Men with scarce industrial skills (including miners) were released early; those who had volunteered early in the war were given priority treatment, leaving the conscripts - particularly the 18 year olds of 1918 - until last. Even so, most of the war service men were back in civilian life by the end of 1919.
Before the soldier left his unit he was medically examined and given Army Form Z22, which allowed him to make a claim for any form of disability arising from his military service. He was also given an Army Form Z44 (Plain Clothes Form) and a Certificate of Employment showing what he had done in the army, Z18. A Dispersal Certificate recorded personal and military information and also the state of his equipment. If he lost any of it after this point, the value would be deducted from his outstanding pay.
He was not allowed to bring back to the UK any Belgian or locally issued French banknotes. Official government-issued French or Italian banknotes could be taken home and exchanged for Sterling at a Post Office. If he was returning from any other theatre of war he had to change the local currency into a Postal Order at an Army Post Office. The soldier would spend some time in a transit camp - an Infantry Base Depot - near the coast before being warned for a homeward sailing.
On arrival in England the man would move to a Dispersal Centre. This was a hutted or tented camp or barracks. Here he received a Z3, Z11 or Z12 Protection Certificate and a railway warrant or ticket to his home station. This certificate enabled the man to receive medical attention if necessary during his final leave.
He got too an Out-of-work Donation Policy, which insured him against unavoidable unemployment of up to 26 weeks in the 12 months following demob. He received in addition an advance of pay, a fortnight's ration book and also a voucher - Army Form Z50 - for the return of his greatcoat to a railway station during his leave. He could choose to have either a clothing allowance of 52 shillings and sixpence or be provided with a suit of plain clothes. If he chose the latter he would hand in his Z44. His final leave began the day after he was dispersed. He left to go home, still in uniform and with his steel helmet and greatcoat.
While on final leave he was still technically a soldier although could now go about in plain clothes. Legally he could not wear his uniform after 28 days from dispersal. During leave he had to go to a railway station to hand in his greatcoat. For this he was paid £1. This was counted as part of his war or service gratuity payment. Any other payments due to him were sent in three instalments by Money Orders or Postal Drafts. These could be cashed at a Post Office on production of the Protection Certificate. The man could also take his Demobilisation Ration Book to the nearest Food Office and exchange it for an Emergency Card, which he could later exchange for a civilian Ration Book.
Some men could claim repatriation to an Overseas British Possession or a Foreign Country. The man completed Army Form AF.Z7 to do this.
As long as the Military Service Act was enforced, all men who was liable for service under the Act who was not remaining with the colours in the regular army; or who had not been permanently discharged; or who was not on a Special Reserve or Territorial Force Reserve engagement was discharged into Class Z Army Reserve and liable to recall in the event of a grave national emergency. His designated place of rejoining was shown on his Protection Certificate and Certificate of Final Demobilisation.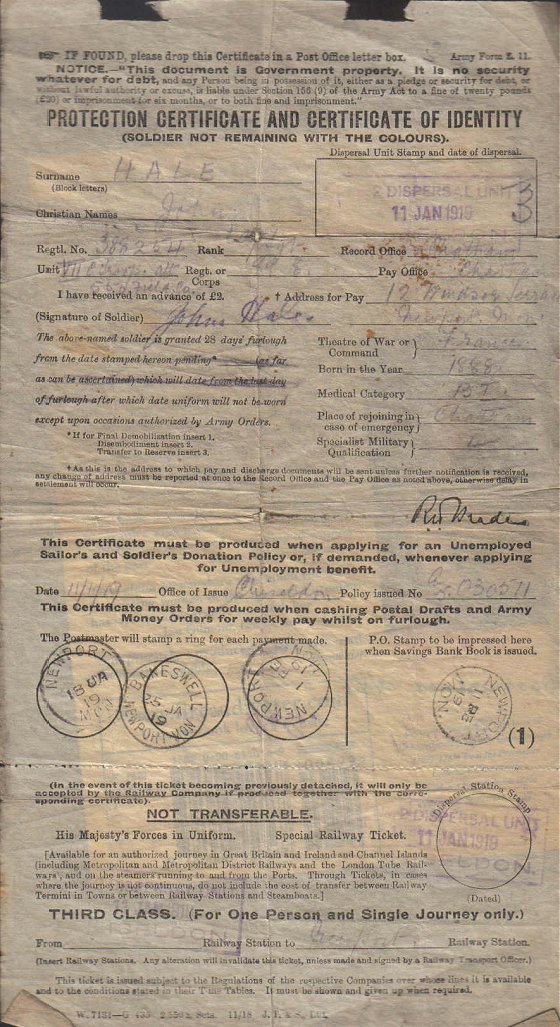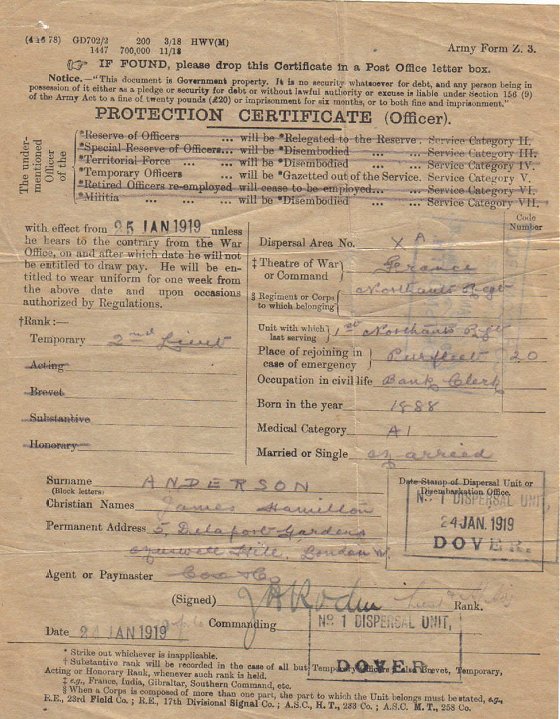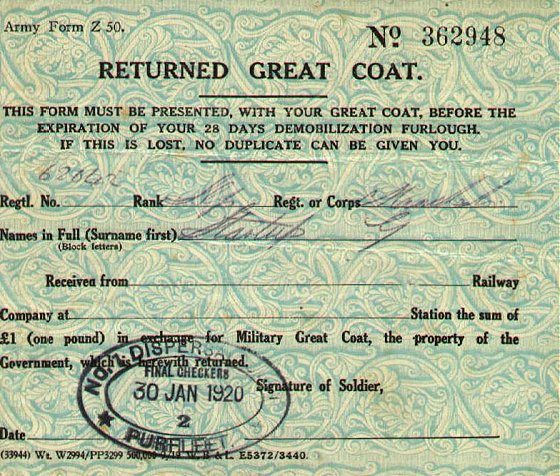 Above: This "other ranks" Z11 Protection Certificate was kindly provided by Graham Stewart. This soldier was being demobilised at Chiseldon Camp in Wiltshire in January 1919. Note the three Post Office rubber stamp marks, denoting his visits to pick up his final pay.


The above article including the three Army Forms are by kind permission Chris Baker on behalf of Milverton Associates Limited.
For more information on the above and many other subjects on WW1. Click on this link to
"Chris Baker's" site:
The Long, Long Trail
http://www.1914-1918.net/demobilisation.htm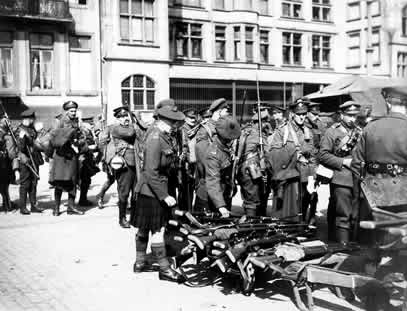 In November 1918, the British army had numbered almost 3.8 million men. Twelve months later, it had been reduced to slightly less than 900,000 and by 1922 to just over 230,000.
British Soldiers handing in their rifles before boarding ship for home.
Misery in the Mud

Life in the trenches was nightmarish, aside from the usual rigors of combat. Forces of nature posed as great a threat as the opposing army. Heavy rainfall flooded trenches and created impassable, muddy conditions. The mud not only made it difficult to get from one place to another; it also had other, more dire consequences. Many times, soldiers became trapped in the thick, deep mud; unable to extricate themselves, they often drowned.
The pervading precipitation created other difficulties. Trench walls collapsed, rifles jammed, and soldiers fell victim to the much-dreaded "trench foot." A condition similar to frostbite, Trench Foot developed as a result of men being forced to stand in water for several hours, even days, without a chance to remove wet boots and socks. In extreme cases, gangrene developed and a soldier's toes -- even his entire foot -- would have to be amputated.
Unfortunately, heavy rains were not sufficient to wash away the filth and foul odor of human waste and decaying corpses. Not only did these unsanitary conditions contribute to the spread of disease, they also attracted an enemy despised by both sides -- the lowly rat. Multitudes of rats shared the trenches with soldiers and, even more horrifying, they fed upon the remains of the dead. Soldiers shot them out of disgust and frustration, but the rats continued to multiply and thrived for the duration of the war. Other vermin that plagued the troops included head and body lice, mites and scabies, and massive swarms of flies.
As terrible as the sights and smells were for the men to endure, the deafening noises that surrounded them during heavy shelling were terrifying. In the midst of a heavy barrage, dozens of shells per minute might land in the trench, causing ear-splitting (and deadly) explosions. Few men could remain calm under such circumstances; many suffered emotional breakdowns.

The Legacy of Trench Warfare

Due in part to the Allies' use of tanks in the last year of the war, the stalemate was finally broken. By the time the armistice was signed on November 11, 1918, an estimated 8.5 million men (on all fronts) had lost their lives in the "war to end all wars." Yet, many survivors who returned home would never be the same again, whether their wounds were physical or emotional.
By the end of World War I, trench warfare had become the very symbol of futility; thus, it has been a tactic intentionally avoided by modern-day military strategists in favor of movement, surveillance, and airpower.

Short video - One thing you should know about WW1
Read Philip Gibbs account on the occupation of the Rhineland December 1918:
http://www.firstworldwar.com/source/rhineoccupation_gibbs.htm
Comments to - georgecowie103@yahoo.co.uk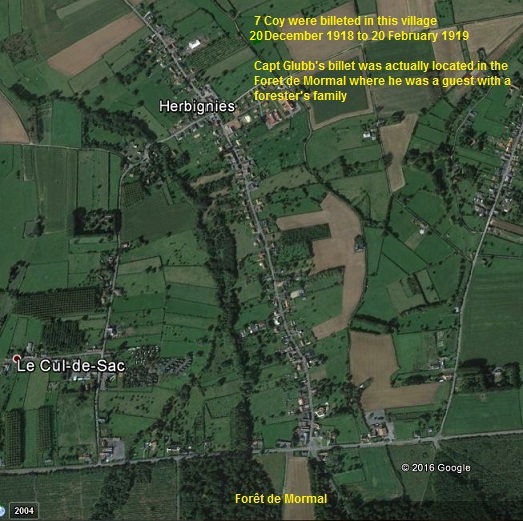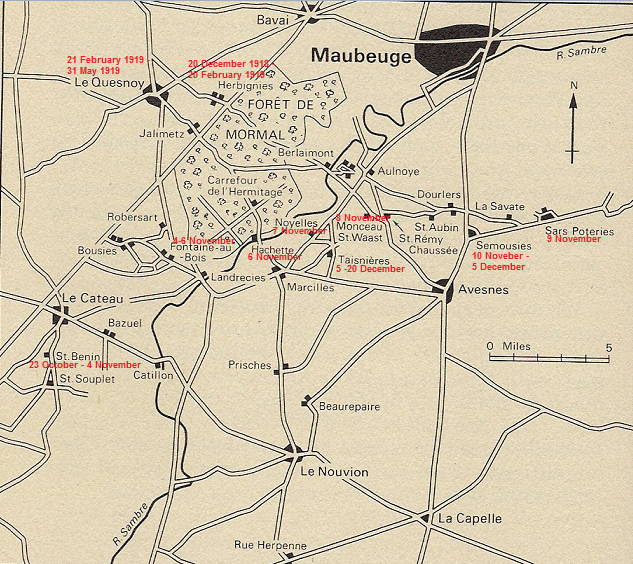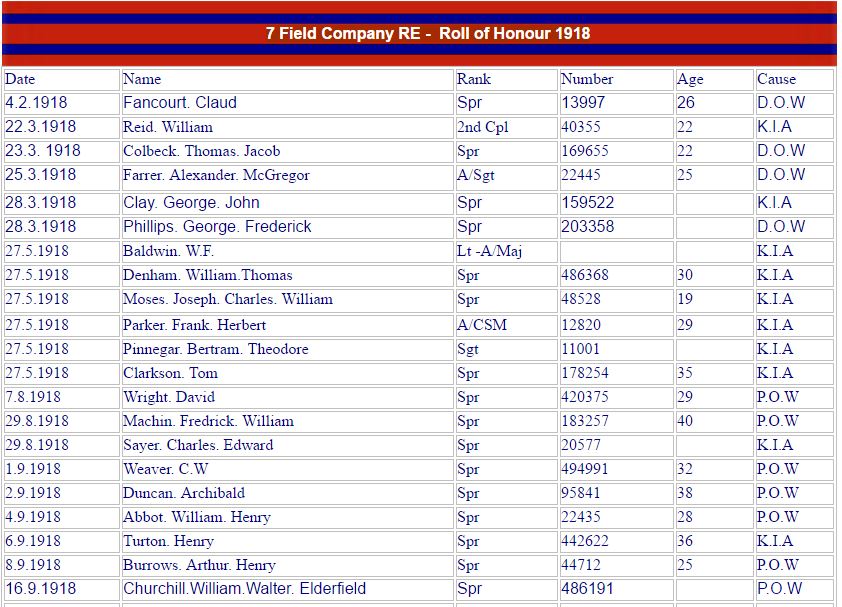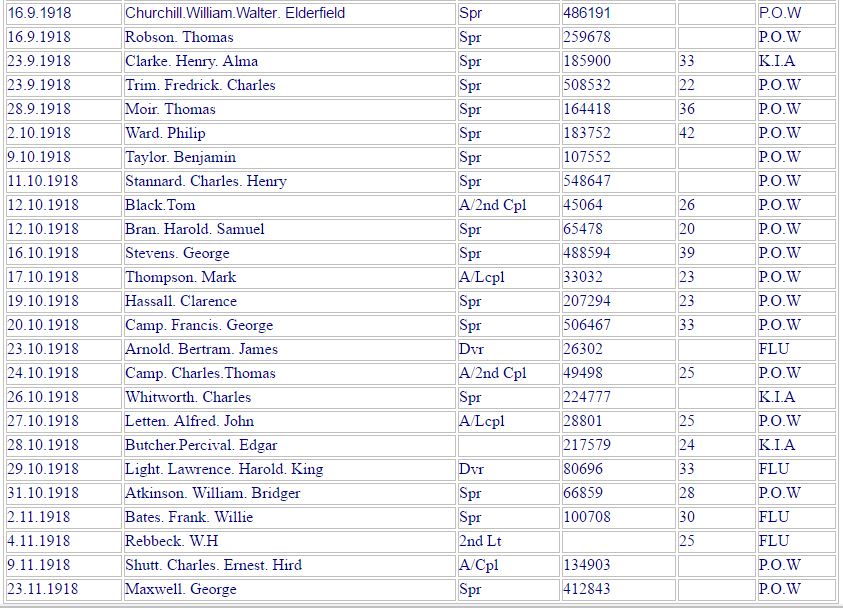 D.O.W - Died of Wounds

K.I.A - Killed in Action

P.O.W - Died in captivity, most likely from the Spanish Flu that was at the time, pandemic, and killed millions of people world wide. Some causes of death could be from the effects of Gas that they were exposed to when they were taken prisoner.

FLU - Spanish Flu, four men in the Company died of this flu

11, P.o.W are buried in Germany
1, P.o.W buried in Poznan , Poland, which was part of Germany at that time.
12, P.o.W are buried in France